Follow your heart
Muziek is emotie. Een combinatie van noten en tonen kan een mens raken, een gevoel tot stand brengen of ondersteunen, je kunt jezelf erin verliezen. Van vrolijkheid tot verdriet, er is muziek voor elk mens, voor elk gevoel. En dat maakt het voor mij zo mooi.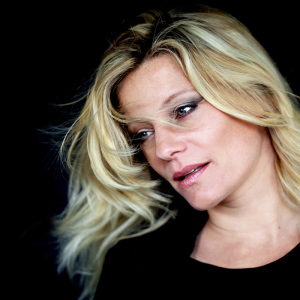 Ik ben ook dankbaar dat ik als zangeres en songwriter hieraan kan bijdragen met het schrijven en zingen van mijn eigen muziek, mijn combinatie van tonen, mijn gevoel en mijn boodschap. Met mijn muziek wil ik mensen inspireren, gelukkig maken, troosten, aanvullen of ondersteunen in het moment, precies bij hoe ze zich voelen.
Zingen en muziek maken, nummer schrijven en produceren vullen mijn hart en ik blijf mijn hart altijd volgen. Ik geloof er namelijk in dat als je je hart volgt en je bij jezelf blijft, je nooit verdwaalt, je altijd ´thuis´ voelt en op de juiste weg zit.
Martine Fleming
Lees meer:
[wolf_button url="http://www.martinefleming.nl/music/" color="black" type="flat" size="small"]Music[/wolf_button]
[wolf_button url="http://www.martinefleming.nl/songwriter/" color="black" type="flat" size="small"]Songwriting in opdracht[/wolf_button]
[wolf_button url="http://www.martinefleming.nl/songwriting/song-of-a-lifetime/" color="black" type="flat" size="small"]Song of a Lifetime[/wolf_button]