persoonlijk geschreven liedje als cadeau of herinnering
Zoek je een persoonlijk kado voor je aanstaande echtgenoot/echtgenote, voor bij jullie huwelijksceremonie? Of zoek je een mooie aanvulling voor een origineel huwelijksaanzoek? Of wil je als groep vrienden een mooi cadeau bieden aan bijvoorbeeld een bruidspaar? Of liever een toepasselijk lied over een jubileumperiode. of een mooi afscheid voor een dierbare? Dan is SONG OF A LIFETIME een mooi idee.
Wat is SONG of a lifetime?
Song of a Lifetime bestaat uit een mooie combinatie van songwriting en het live zingen van dit nummer tijdens een speciale gelegenheid.
Martine Fleming schrijft op aangeven van uw wensen, verhalen en beschrijvingen een persoonlijk liedje voor u, uw geliefde, vriend, familielid, collega of wie dan ook.
Songwriting met als resultaat een mooie song over een belangrijk moment of een belangrijke periode. Uw verhaal, door Martine vertaald naar een liedje. Een persoonlijk geschreven lied, een mooie muzikale omlijsting van een gelegenheid, een waardevolle herinnering, iets om op terug te kijken. Zoals de naam al zegt, een 'Song of a Lifetime'. Een liedje voor blijvende herinneringen.
van 1 song tot uitgebreide muzikale invulling
Dit concept bestaat dus uit een mooie combinatie van songwriting en het live zingen van dit nummer tijdens een speciale gelegenheid. En het kan naar wens verder ingevuld worden. Zo kan Martine naast dit persoonlijk geschreven nummer ook nog andere (bestaande) nummers zingen en dat alles kan onder live begeleiding van 1 of meerdere muzikanten.Van klein, intiem, akoestisch tot een volledige band op volle (geluids)sterkte. Net hoe de wensen en het budget zijn.
Een ideaal concept dus voor bijvoorbeeld een huwelijksceremonie, feestavond, jubileum, begrafenis of andere gelegenheid.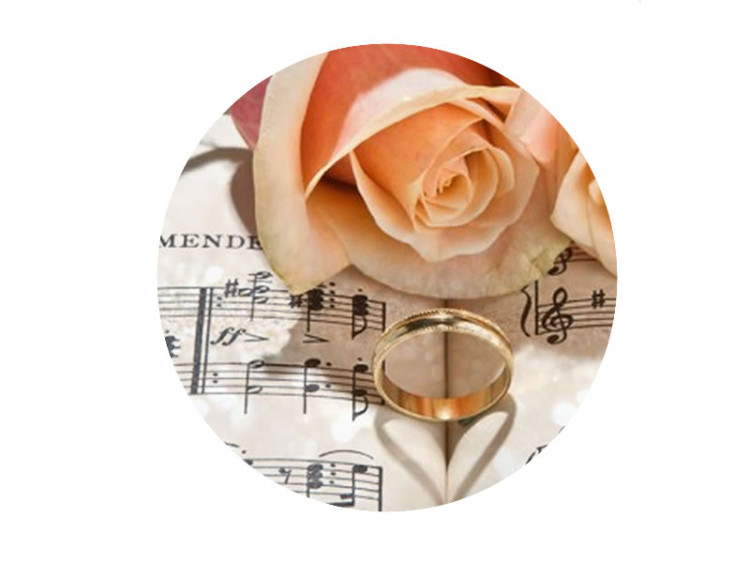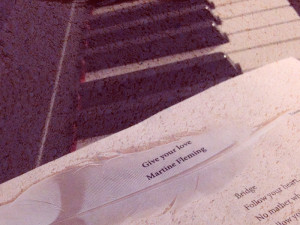 Want heel veel mensen hebben een favoriet nummer en Martine maak dat nummer graag nog persoonlijker, door op dit nummer een nieuwe, persoonlijke songtekst te schrijven. Of ze schrijft een compleet nieuw lied, dus een nieuwe songtekst op een nieuwe melodie.
Of het nu op een bestaande liedje is of een nieuw liedje, de songtekst kan over alles gaan en zo kan alles precies aansluiten op jouw wensen.
Martine brengt jouw/jullie verhaal op muzikale wijze onder woorden. Want muziek is geschikt bij elke situatie en helemaal als het voor die situatie geschreven is.

Song of a Lifetime. A song to remember.
Martine Fleming is zangeres en songwriter. Martine schrijft sinds 2010 haar eigen songs en heeft al meerdere nummers uitgebracht. Daarnaast schrijf de singer songwriter liedjes voor anderen. Niet alleen voor andere artiesten, ook voor bruiloften, begrafenissen, jubilea of andere feestelijke aangelegenheden.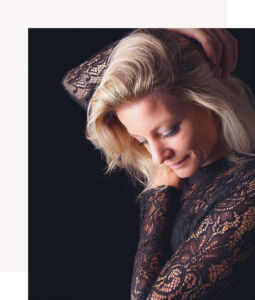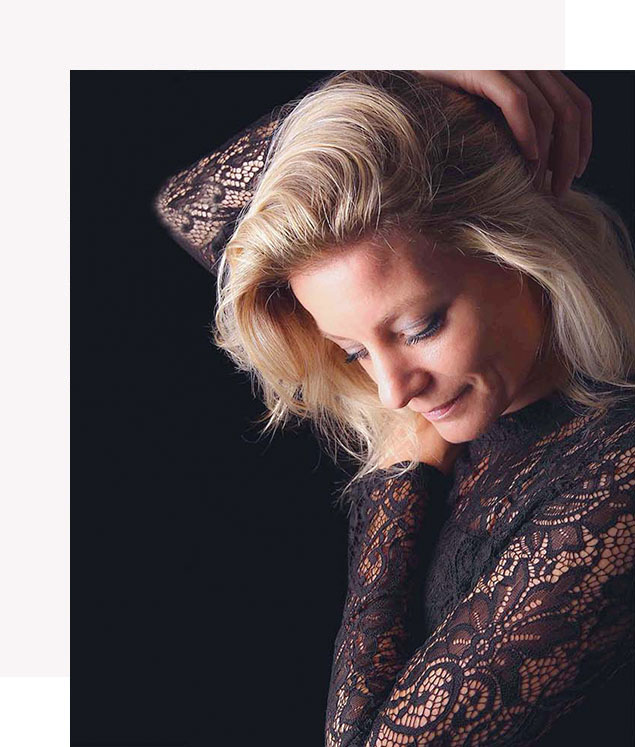 lees meer over song of a lifetime
Lees verder via onderstaande links.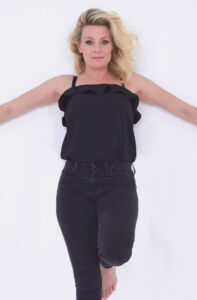 Naast Song of a Lifetime is Martine Fleming ook te boeken als zangeres voor festivals en andere vormen van gelegenheden. 
Wilt u Martine boeken, heeft u een vraag of een opmerking? Vul hieronder het contactformulier in.