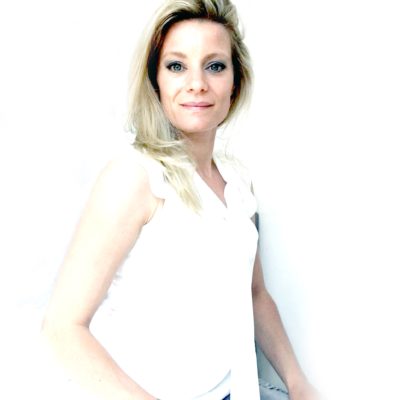 Martine Fleming is zangeres en singer songwriter. Ze schrijft en brengt haar eigen songs uit en ze treedt op. Daarnaast schrijft Martine Fleming pop en musicalliedjes in opdracht voor anderen, voor andere artiesten of voor bij een huwelijksceremonie bijvoorbeeld.
Van nieuwe songtekst tot hertaling
Zoek je een songwriter? Of het nu Nederlandstalig is of Engelstalig, op een bestaande melodie of een nieuwe melodie, een compleet nieuwe songtekst of een hertaling. Het kan allemaal, Martine helpt je er graag bij. Wanneer Martine gaat zitten om een liedje te schrijven vloeien de woorden binnen no-time uit haar ´pen´.
Neem contact voor de mogelijkheden van songwriting via onderstaande contactformulier.
Songwriting en live performance voor bruiloft, afscheid, jubileum en meer
Zoekt u een origineel cadeau? Dan is de dienst 'Song of a Lifetime´ een mooi idee. Martine schrijft op aangeven van uw wensen, verhalen en beschrijvingen een persoonlijk liedje voor u, uw geliefde, vriend, familielid, collega of wie dan ook.

Songwriting met als resultaat een mooie song over een belangrijk moment of een belangrijke periode. Uw verhaal, door Martine vertaald naar een liedje. Een persoonlijk geschreven lied, een mooie muzikale omlijsting van een gelegenheid, een waardevolle herinnering, iets om op terug te kijken. Zoals de naam al zegt, een 'Song of a Lifetime'.

Dit concept bestaat dus uit een mooie combinatie van songwriting en het live zingen van dit nummer tijdens een speciale gelegenheid. En dit kan naar wens uitgebreid worden met andere nummers en onder live begeleiding van 1 of meerdere muzikanten. Van klein, intiem, akoestisch tot een volledige band op volle (geluids)sterkte. Net hoe de wensen en het budget zijn. Een ideaal concept dus voor bijvoorbeeld een Huwelijksceremonie, feestavond, jubileum, begrafenis of andere gelegenheid.
Song of a Lifetime, een persoonlijk lied, bijvoorbeeld voor:
Voorbeeld Song of a Lifetime tijdens een bruiloftceremonie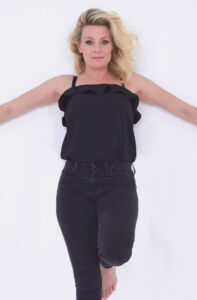 Naast songwriter kunt Martine Fleming natuurlijk ook boeken als zangeres voor festivals en andere vormen van gelegenheden. 
Wilt u Martine boeken, heeft u een vraag of een opmerking? Vul hieronder het contactformulier in.