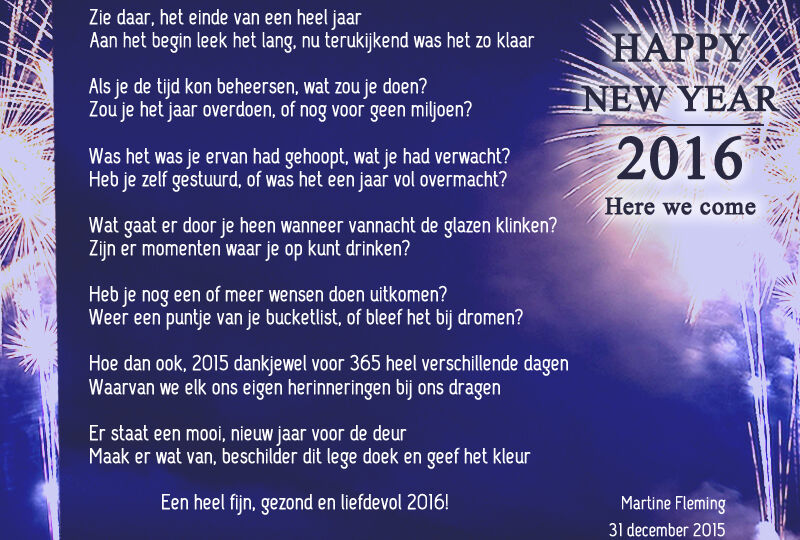 Zie daar, het einde van een heel jaar
Aan het begin leek het lang, nu terugkijkend was het zo klaar
Als je de tijd kon beheersen, wat zou je doen?
Zou je het jaar overdoen, of nog voor geen miljoen?
Was het was je ervan had gehoopt, wat je had verwacht?
Heb je zelf gestuurd, of was het een jaar vol overmacht?
Wat gaat er door je heen wanneer vannacht de glazen klinken?
Zijn er momenten waar je op kunt drinken?
Heb je nog een of meer wensen doen uitkomen?
Weer een puntje van je bucketlist, of bleef het bij dromen?
Hoe dan ook, 2015 dankjewel voor 365 heel verschillende dagen
Waarvan we elk ons eigen herinneringen bij ons dragen
Er staat een mooi, nieuw jaar voor de deur
Maak er wat van, beschilder dit lege doek en geef het kleur
Een heel fijn, gezond en liefdevol 2016!
Martine Fleming
31 december 2015