Aanpak Song of a Lifetime
Op basis van een gesprek bespreken we de wensen: welk liedje, waar mag de tekst over gaan, wat vinden jullie mooi, wat niet
Na het bespreken van de wensen schrijf ik een nieuwe, persoonlijke songtekst, welke ik aan jullie voorleg om te kijken of ik jullie wensen goed vertaald heb.
Tijdens de bruiloft of andere gelegenheid zing ik het lied met de nieuwe tekst live op een vooraf besproken moment. Dit gaat naar wens onder begeleiding van een live muzikant of professionele orkestband.
Indien afgesproken zing ik naast het zelfgeschreven lied nog een paar liedjes extra.
Geheel naar wens en passend bij de gelegenheid zorg ik voor muzikale begeleiding door een professionele muzikant of voor een professionele geluidsband en zo nodig een kleine, sfeervolle geluidsset. Uiteraard mits er een goede orkestband beschikbaar is.
U kunt geheel vrijblijvend een optie plaatsen, deze blijft 10 dagen staan.
Wilt u mij boeken, heeft u een vraag of een opmerking? Ook voor elke andere vorm van muzikale omlijsting van feesten en partijen. Vul hieronder het contactformulier in.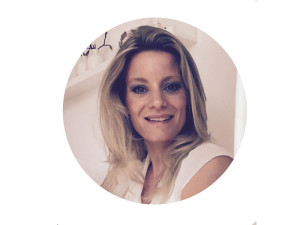 Song of a Lifetime – een persoonlijke muzikale 'touch' voor elke gelegenheid
Bijvoorbeeld voorafgaand, tijdens of na de huwelijksceremonie, tijdens een feest of na een speech. Mooi als cadeau. Mooi als afscheid van iemand die je dierbaar was of als terugblik op een periode in het leven.
Song of a Lifetime. A song to remember.
Ik hoop jullie te mogen helpen met mijn liefde voor zang en songwriting. – Martine Fleming